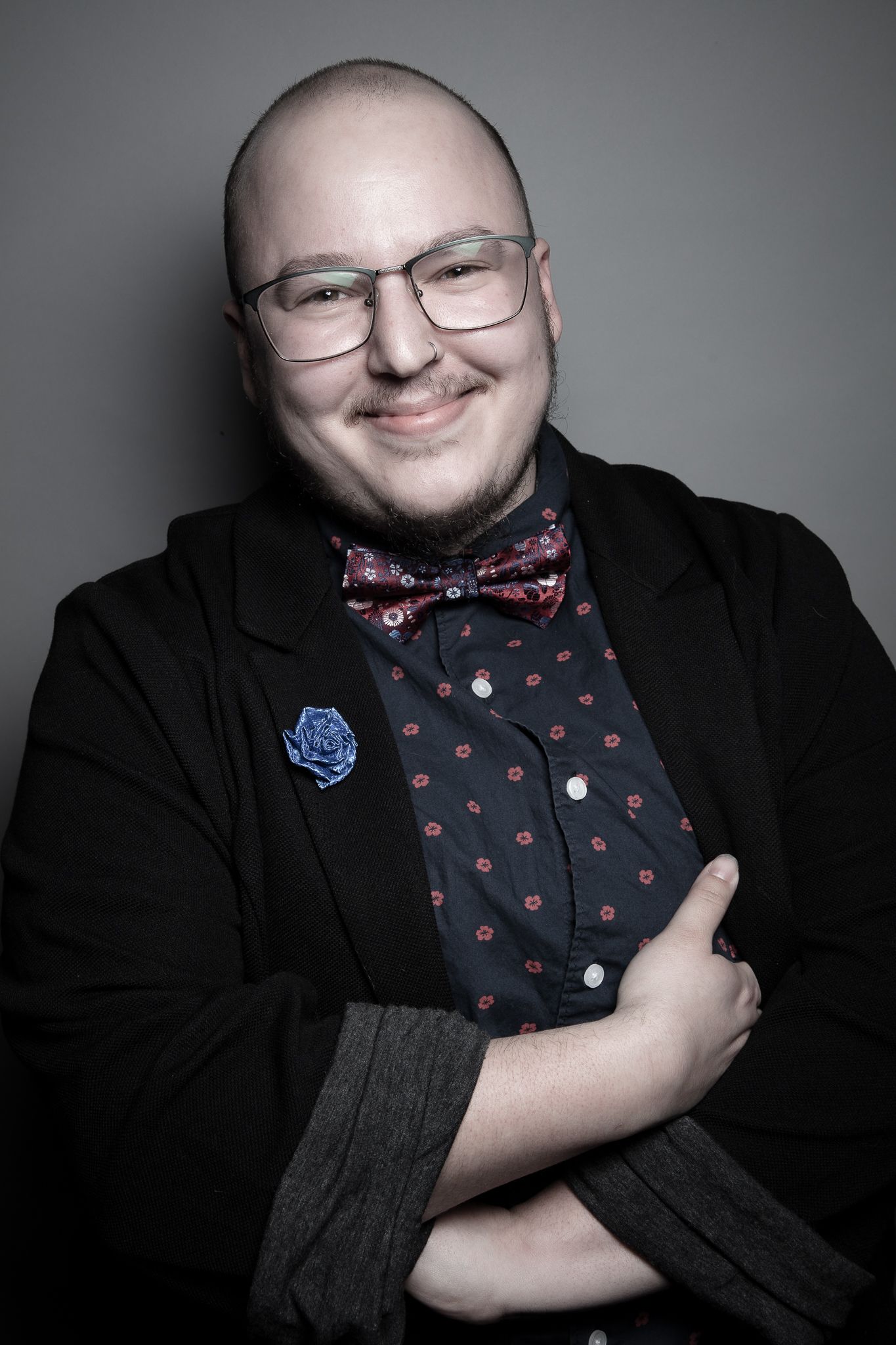 Raine Grayson (he/him) is a multi-genre writer, storyteller, and director who specializes in social action theatre and autobiographical nonfiction. His work focuses on exploring and uplifting the LGBTQIA+ community. He currently works for non-profit theatre company TMI Project running workshops, editing, and producing "true storytelling" performances that transform everyday people's stories into monologues.
Raine is a champion of storytelling as not just a means of expression, but also as a tool for social justice. He has spoken his own suicide survival story nationally for The Trevor Project in support of their suicide prevention chat line.
Additionally, he works as a freelance script editor, writer, director, and teacher. He's worked as a script editor for autobiographical work such as Zelda Miller's "Que Será, Será: A Life's Journey of Sexual Orientation and Gender Expression." His work has been published by GO Magazine, The Paragon Press, So Say We All's book "The Whole Alphabet," Fresh Words Magazine, Literature Today, The AutoEthnographer, the Santa Clara Review, and many more. His playwriting has been featured by The Playwriting Collective, The Tank, NY Madness, KIT Theatre, The Rosendale Theatre, Virtual Theatre Collaboration, and In Death's Company. He has presented his academic essay "Militant Visibility and Corrupting Hegemonic Gender Identity: Trans Representation and Visibility in Solo Shows" at the Mid-America Theatre Conference and has run education writing and theatre workshops for drama students at Rondout High School.
He is a recipient of the SUNY Thayer Fellowship and Patricia Kerr Ross Award for his playwriting, and was recognized as a runner-up for The Playwriting Collective's Ball Grant.
When he isn't storytelling, Raine enjoys hosting parties and cooking large meals in New Jersey, where he lives with his spouse and two cats.