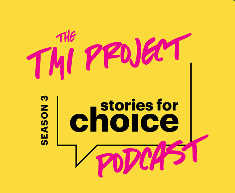 The TMI Project Podcast
S03:E10 - Raine's Medical Chart Won't Define Him
"When a blundering, transphobic endocrinologist treats Raine like a research animal during a routine visit for a prescription hormone refill, he vows never to go back. Now, a medical emergency is forcing Raine to face his fear of doctors and advocate for the care he needs."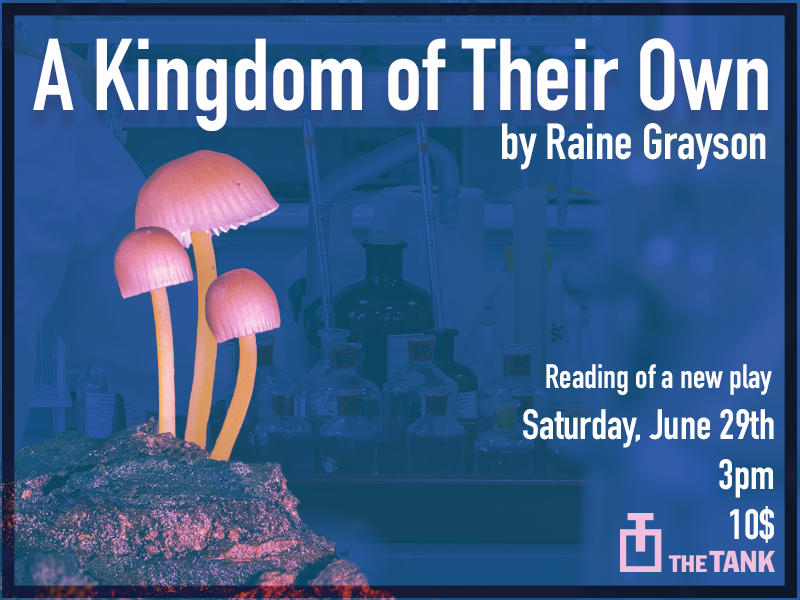 A Kingdom of Their Own
The Tank
"Dr. Roby Jackson, a closeted transgender man and scientist who is fascinated with the study of fungi and mushrooms, has created what he believes is a cancer cure from an extraction of a lethal fungus. Pushing to bring his drugs to human trial in a rush against the clock of his veteran mother's diagnosis, Dr. Jackson takes some morally ambiguous risks to complete his miracle drug."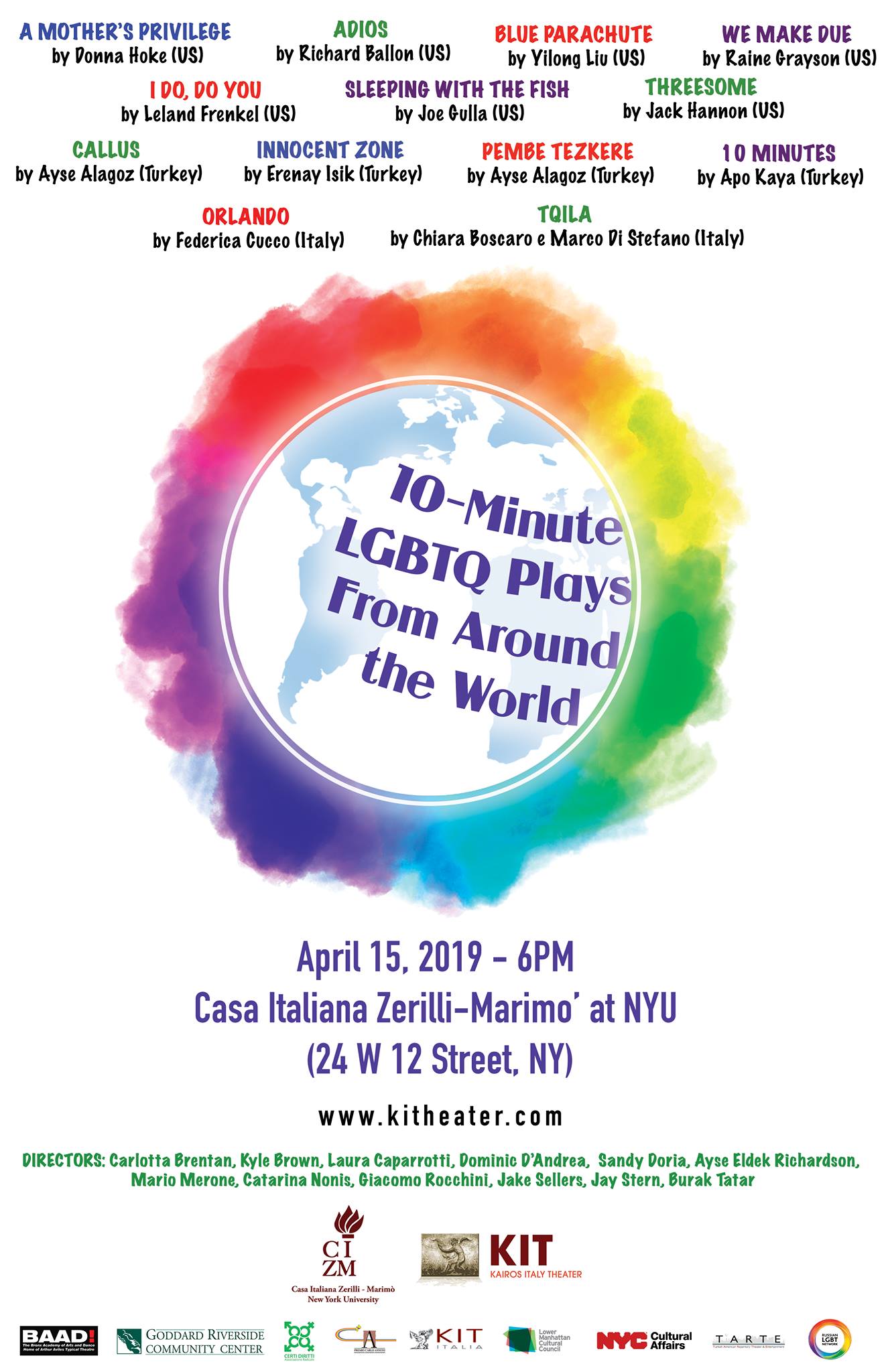 LGBTQ 10-Minute Plays from Around the World
KIT Theatre at Casa Italiana Zerilli - Marimò
"Rainbow Jubilee is a series of three events that Casa Italiana put together with its theater company in residence KIT to celebrate the 50th anniversary of the Stonewall uprising. The events will feature LGBTQ theater respectively from Italy (February 25th), the US (March 25th) and from the rest of the world (April 15th): three events of live performance to discover how much LGBTQ topics have been portrayed on stage and by what means."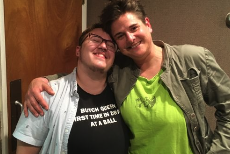 Raine Grayson: Theatre As Social Activism
No One Like You Podcast | with Julie Novak
"Actor, playwright and director Raine Grayson is an amazing and proud transman who has learned to laugh whether the world decides to laugh AT him or WITH him. In this episode, Raine talks about his journey coming out as trans and using his experience to inform his playwrighting to bring awareness to issues within the LGBTQAI+ community."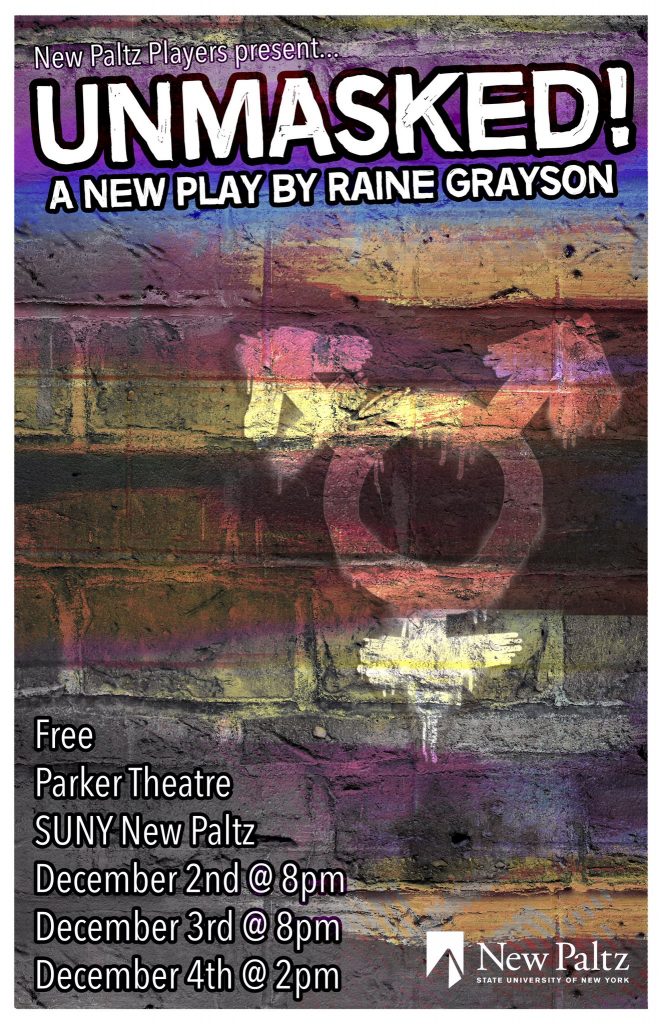 "Unmasked!" A New Play by Raine Grayson
Chronogram | by Hannah Phillips
"This freshly written production by activist and SUNY New Paltz theatre student Raine Grayson details the female-to-male transition experience. Laughter combines with catharsis, and the show reveals the perils experienced by members of the LGBTQ community."
Raine Grayson's "Unmasked!"
New Paltz Oracle | by Sam Manzella
"...A talented playwright, Grayson never shies from throwing wrenches into the mix, using building tension and a dramatic, Shonda Rhimes-esque plot twist to give his characters some perspective."
A View from the Bridge: Cast and Director Interviews
Department of English Arts | SUNY New Paltz
"...Louis may not be the protagonist in A View from the Bridge, but Raine Grayson acknowledges the major part that a minor character plays."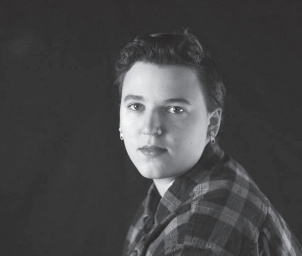 Raine Grayson, LGBTQ Activist Debuts New Play 'La Douleur Exquise' in Rosendale
Blue Stone Press | by Jillian Nadiak
"...Raine develops characters which is what I think is important in representation, [...] There are too many one dimensional characters out there. That's the whole process of normalization. That's what's important in Raine's work. It's not "the autistic play" or "the gay play." They are underrepresented or misrepresented and Raine uses his platform and his skills as a writer to represent all kinds of people."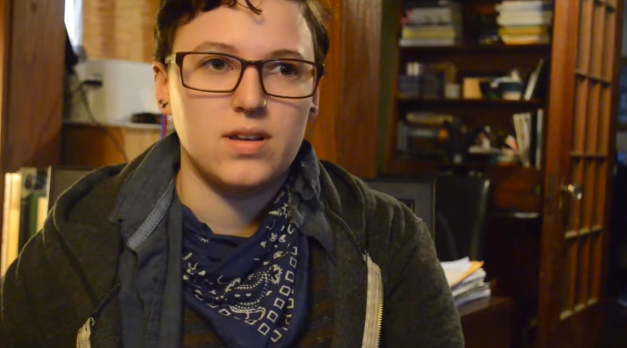 Getting to Know Activist And Playwright Raine Grayson
The Little Rebellion | by Jillian Nadiak
"...Grayson uses his skills as a writer to write poignant pieces about topics that don't receive enough attention in the media. He uses his work to give people representation and something to identify with."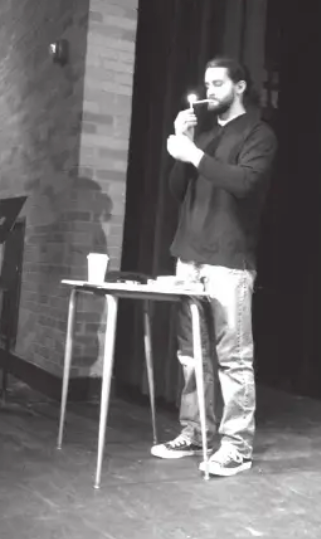 Santiago Takes a Leap in One-Man Show
Blue Stone Press | by Jillian Nadiak
"...He said that as you get older, you always have lessons that you have in front of you, but you have to identify them yourself. "You have to accept them and learn from them." In his own life, depression lead to developing skills in speed bag training which lead to a commercial, which inevitably lead to his return to school and love of theatre. "You have to let those things happen. If you're not open to those changes then they won't happen. This is exactly what Thom Pain is all about."
Four Voices at the Shadowland Theatre
by Joe Crocco
"...Under the artful direction of Caitlynn Barrett and Raine Grayson, this poignant one act performance truly comes to life. This being the first play that Grayson has written, I expect that you'll be hearing more from [him]."