Watch "Like The Sea" during it's weekend run at SOOP To Nuts Short Play Festival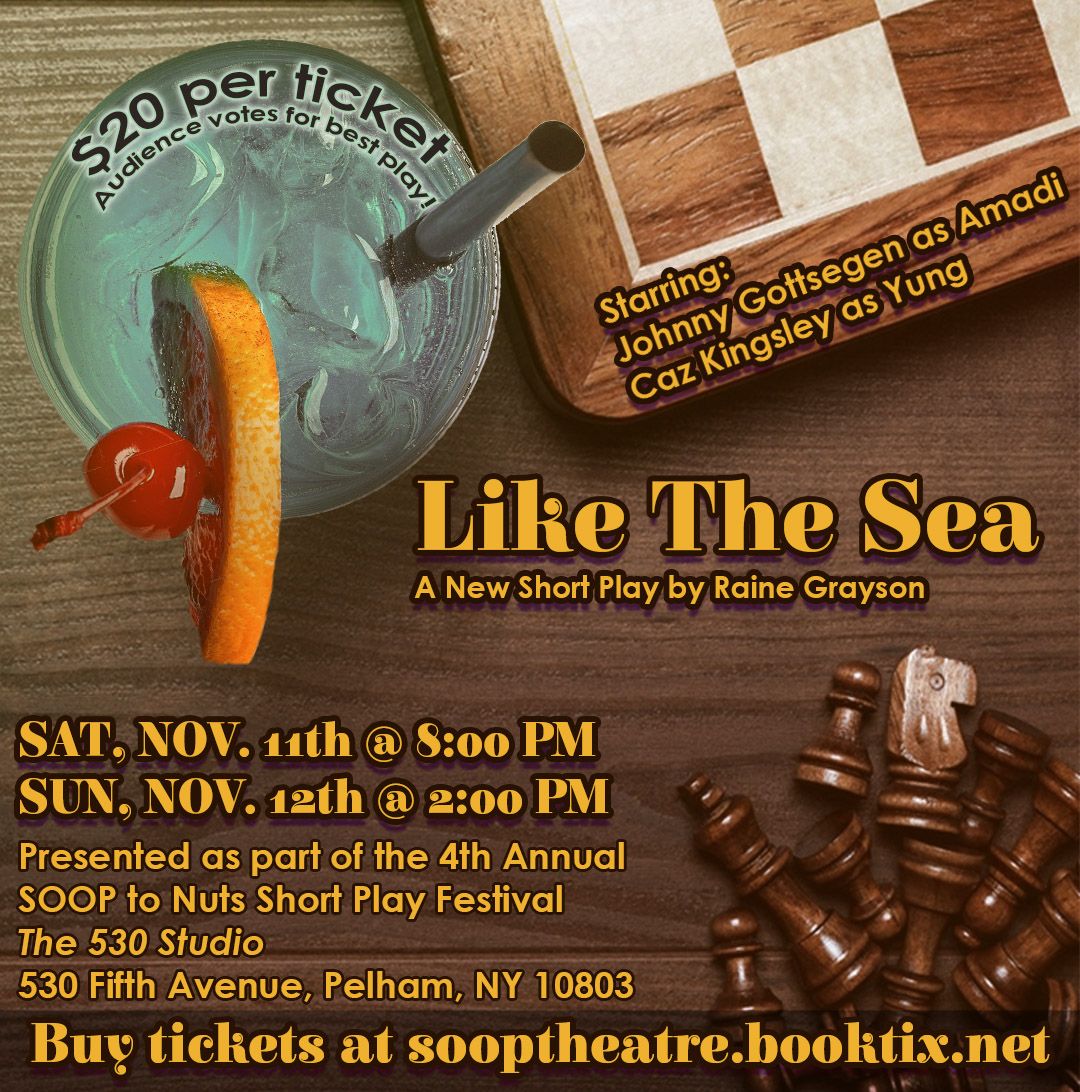 PLACE: The 530 Studio
530 Fifth Avenue
Pelham, NY 10803 (Google Map)
SHOW 1: Sat., November 11th @ 8:00 PM
SHOW 2: Sun., November 12th @ 2:00 PM
PRICE: $20
---
"Like the Sea" is a heartfelt play that explores the deep bond between two trans men, Amadi ( Johnny Gottsegen) and Yung (Caz Kingsley), as they vacation to celebrate Amadi's recent top surgery. Set on a hotel balcony in a tropical location, the play delves into their personal journeys and emotions surrounding gender transition. Through candid conversations and a spontaneous act of vulnerability, they find solace, support, and a profound sense of freedom.
---
Message From The Artist:
We're starting the holiday season off right with some gender euphoria! I'm so excited to announce my involvement as both playwright and director for my short play "Like The Sea", which is being featured for a full weekend run as part of SOOP To Nuts' 4th Annual Short Play Festival. This piece is a love letter to top surgery, gender euphoria, and the beauty of trans friendship.
Oh, and did I mention that the festival is also a contest?! See details on how to cast your vote below.
You can purchase tickets to either date through the link above - purchase your ticket before we sell out!
With gratitude,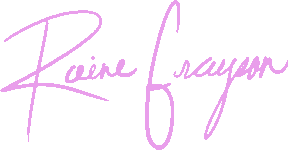 Raine Grayson
---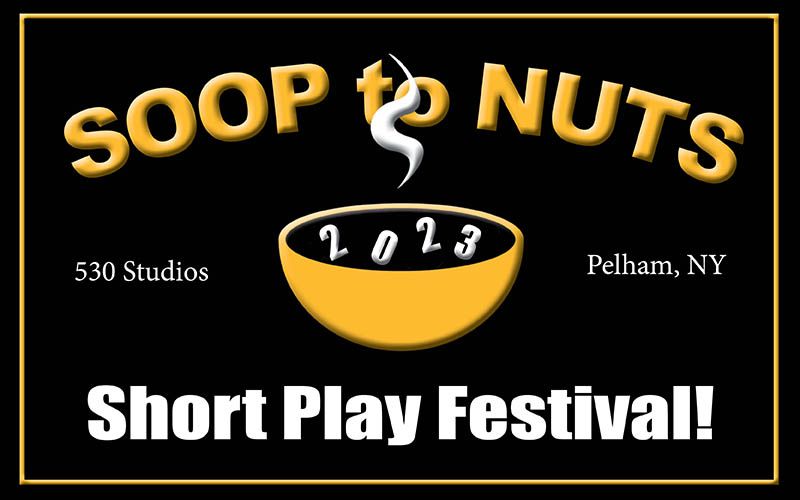 "Like The Sea" was selected as one of the 24 Semi-Finalists from a pool of global submissions to be featured by SOOP To Nuts.
Here's how the festival competition works:
Each play will perform twice and, based on a cumulative audience vote, one piece from each weekend will move on to the Finals.
Additionally, two other pieces with the next highest votes from their weekend will also move on, for a total of six Finalists.
The six Finalists will perform during one last showcase on November 18th.
The showcase will be judged by a panel of theatre professionals, comprised of playwrights, actors, producers, and directors.
Once the final votes are in, the top three scores for the evening will walk away with cash prizes in the amount of $500, $250, or $100.
Support Raine's work by showing up and casting for vote on Nov. 11th or 12th! Come celebrate trans-led theatre by and for other trans artists!