Raine's New Short Play "Henry" Will Debut at In Death's Company Short Play Festival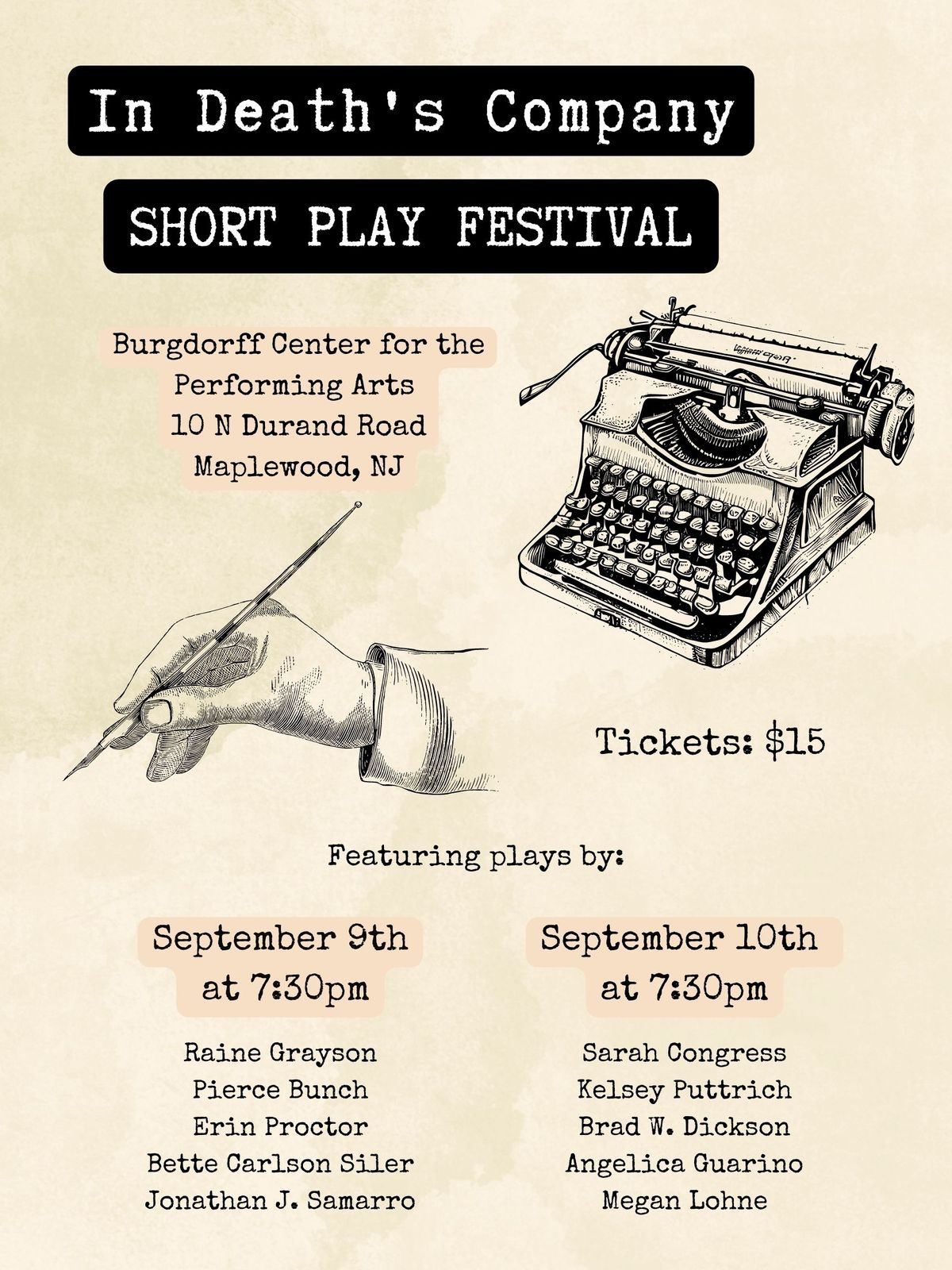 PLACE: Burgdorff Center for the Performing Arts, 10 Durand Rd, Maplewood, NJ 07040, USA
DATE: September 9th, 2023
TIME: Doors at 7:00 PM, Show at 7:30 PM
PRICE: $15

---
Message From The Artist:
I'm thrilled to announce my involvement as both playwright and director for my new short play "Henry" for In Death's Company short play festival. This play was written as a way for me to cope with the pain of watching my loved ones struggle with alcohol addiction. It allowed me to create a character that laughed in the face of that pain before claiming it for himself and turning it into something new.
This play is also important to me because it allowed for me to allow a trans character to struggle with something that afflicts so many. I always seek to create dynamic roles for trans actors - moments that explore the human condition in its rawest form. I yearn to see trans people exist with complexity, and "Henry" does (I hope) just this.
Working with Freddy and In Death's Company on this project has been a dream - and I'm so excited to share it with you. Freddy is a powerhouse actor whose ability to balance playful sarcasm with earnest struggle is captivating and honest. Come out for a night of theatre and support not just my work, but an entire evening of talent. With a producing body like In Death's Company, who "isn't afraid to blur preconceived lines commonly considered to be concrete," you're promised an interesting journey of an evening.
Please see the additional information below and purchase a ticket before we sell out!
With gratitude,
-Raine
---
Henry, played by breakout star Freddy Vaccaro, attends his first Alcoholics Anonymous meeting after a long string of bad decisions. He is a recently out trans man who is learning how to feel at home in his authentic self something he has spent a long time pushing down with alcohol, deflection, acting out, jokes and sarcasm. This short monologue watches Henry find some of the answers he's been looking for in real time; even if he's resistant to them at first.
In Death's Company is a new and upcoming theatre group dedicated to exploring the unexplored in theatre. Focusing on seldom produced works in the community circuit, we strive to provide a space for artists to learn and discover. For more information, visit indeathscompany.com